I love the opportunity my Etsy shop has given me to benefit my community – via financial donations, in-kind donations, volunteer opportunities and networking. I've met some incredible people and organizations through the charitable endeavors of my shop and I want to share some other businesses who give back! When you buy their awesome stuff, you're not just supporting an independent business owner, you're supporting a good cause as well!
Jewelry By Design – Philip Voetsch is the owner of Jewelry By Design and is also the designer of this gorgeous Blackberries cluster pendant. I know of this store in Kansas City through my friend Carrie who works there and has her own jewelry shop, Zarily, at Etsy. You can shop in the store or you can shop online, but whichever way you do it, purchasing something from the Blackberries collection means a donation will be made to Harvesters, the Kansas City area food bank! Jewelry By Design has a really active Facebook page where you can see customer testimonials. Jewelry By Design designs, creates and sells their jewelry and they can help you re-create old jewelry that you don't wear any longer. If you're looking for unique, high-quality jewelry, this is the place I would go!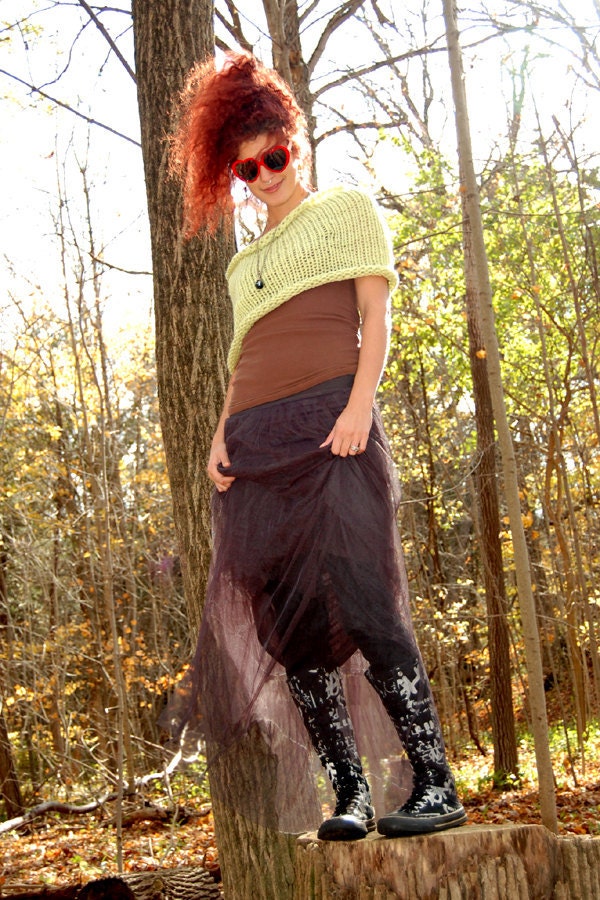 Holly Knitlightly – Holly is a Twitter pal of mine, and dude – check out the awesome knitted stuff in her shop! She's got a collection of cowls right now in a variety of colors and what I love is that she styles them on her models in a offbeat way. I would have just thought to hang that sucker around my neck! For EVERY ITEM sold in Holly's shop, she donates a knitted square to the charity Knit-A-Square, which puts them together to make blankets for orphaned children in South Africa. Go Holly!!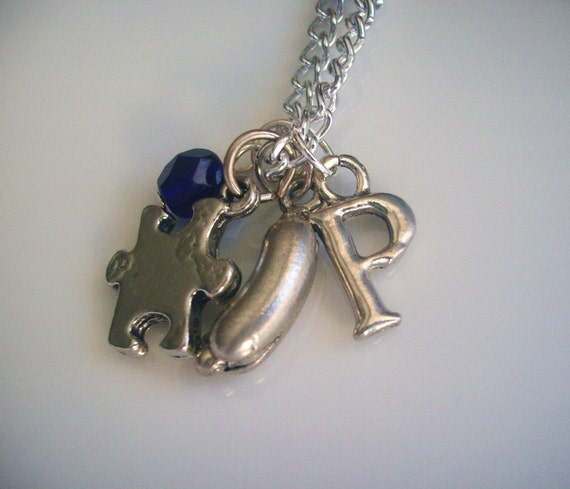 Jac and Elsie – I got to know Jaclyn when we worked together on a blog post for the Handmade With Purpose blog earlier this year. Jaclyn's shop offers a great variety of items because she works with new, repurposed and vintage jewelry and accessories! Certain sales in Jaclyn's shop go toward Autism and Cancer charities, like this customizable necklace that will benefit Autism Speaks, which is the United States' largest organization dedicated to the research, treatment and cure of Autism. Love to see handmade artists who give back via their shops!!
Sweatshop of Love – I've written about taking a knitting lesson from Allyson before. I just love her. She's so funny and unique and is a knitting FIEND. She is what I point people to when I say, "Knitting isn't just for Grandmas!" Well – Allyson has been working on a project for a friend who is establishing an organization called WORK+SHELTER that will help women who live in the slums of New Delhi, earn money to improve their lives. Allyson created 4 of the CUTEST patterns, which have been donated to her friend's organization. The women in New Delhi will use those patterns to create knitted beautimousness that can be sold. Additionally, when you purchase one of Allyson's WORK+SHELTER patterns (so you can knit them up yourself), 50% will be donated to the WORK+SHELTER organization! Thanks Allyson!!
Now, if all that shopping has worked up a hunger . . . and if you're in the Memphis area, stop by Mama Mia's Pizzaria and grab a slice! Ok, maybe they don't sell by the slice – I mean, it IS Memphis . . . but you can get a whole pizza! Because you're really hungry! From all that shopping! And supporting communities! Word on the street is that Mama Mia's donates to local sports teams as well as the Special Olympics – I'm telling you, when I know a local business supports their community, I get loyal, FAST. So take note, all the rest of you pizzarias – give back to your community!
Check out the Handmade With Purpose blog. It hasn't been active for a few months (it's activity was concentrated in spring 2011) but there are still links in the sidebar to all kinds of shops that donate to their communities in some way. Plus, in the blog posts you'll see specific items for sale in shops that give back. Get to clicking and see if anything catches your eye!
What businesses do you low that support their communities?