For today's gift guide, I'm going to introduce you to some of the truly cool shops I've come across in the last year. Remember to include handmade items in your holiday shopping!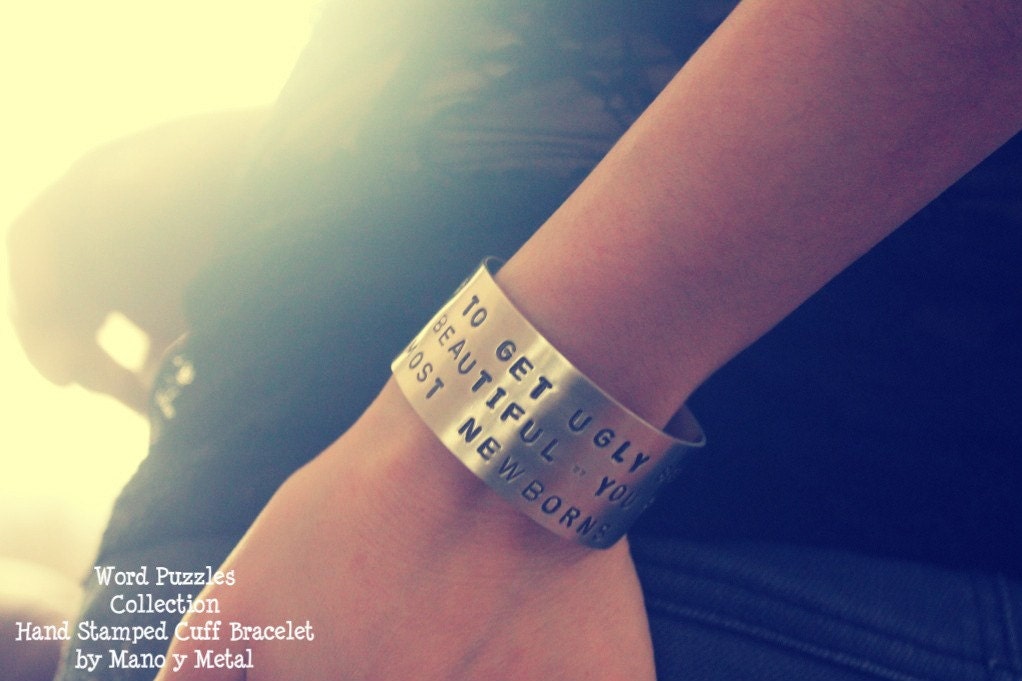 Mano y Metal is a shop in my Etsy team, the Chicago Style Crafters. Desiree has a variety of metal goodies, from stamped accessories like the bracelet above (which reads, "It has to get ugly before it turns beautiful – you know, like most newborns") as well as other metal jewelry. One thing I love so much about this shop is the creativity of her photography.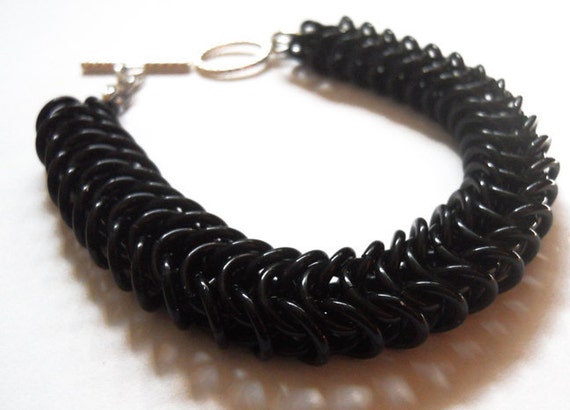 Do Bats Eat Cats – another shop from my Etsy team. Darlene's shop is mostly goth-inspired jewelry, which is not my personal style, but I love that it's unique and serves a niche customer. She also has some pieces like the HOT bracelet above, which can work with almost any design aesthetic.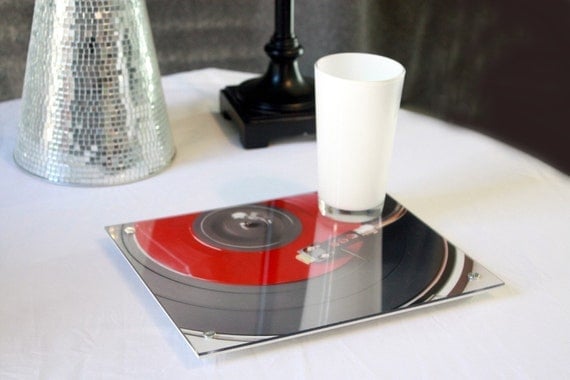 Blue Order – I got acquainted with Scott from Blue Order around a year ago, I think, after I selected one of his items for a Joy Division-themed treasury. I love the music and technology themes of his work as well as the way he makes art into items for practical use. I basically want to fill my house with all of his stuff, forever and ever, amen.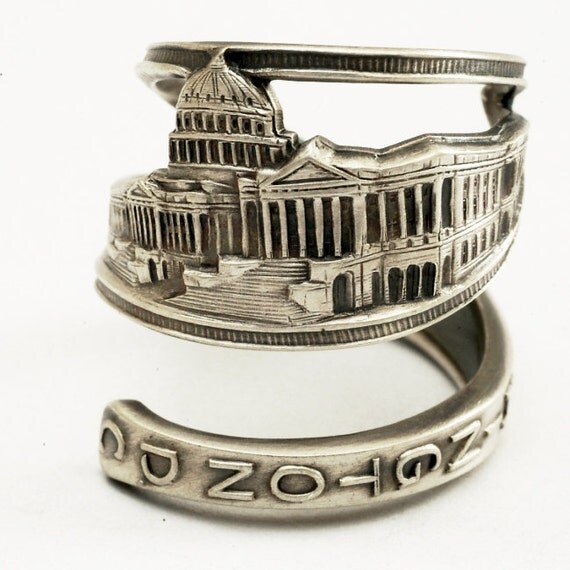 Spoonier – Spoonier is another shop from my Etsy team, run by Josh and Mike. They turn vintage spoons into rings and you can watch this cool video to see how. How freaking cool is this Washington D.C. ring? I'll answer that: REALLY FREAKING COOL.
Cicada Grove – Cicada Grove is a shop in Iowa City run by my friends Alicia and Tony. They have a collection of prints that show up on tees, cards, posters, postcards. They have the best dang anthropomorphized State of Iowa I've ever seen! **Cicada Grove is launching a new shop in the next week so the Big Cartel shop I featured isn't open at the moment, but they are excited to email you when their new shop opens so you can check out the new digs! You can email them at cicadagrove@gmail.com and you won't be placed on a mailing list, no worries!**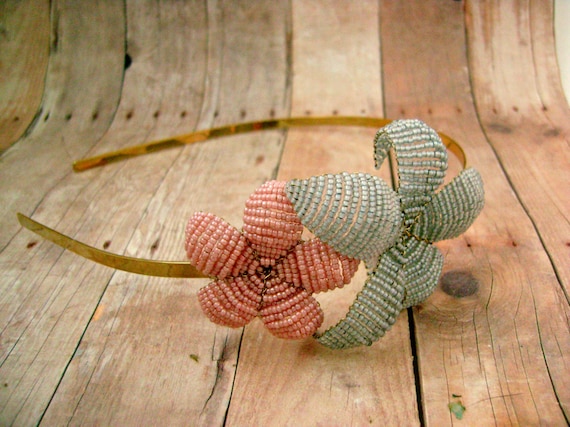 Ododo Originals – I recently "met" shop owner Arimah on Twitter via a mutual friend, just a day or two later I am certain that I saw someone on my train wearing one of her gorgeous beaded hair clips! Definitely check this shop out!!
Remember when you're shopping online this weekend, use these search terms in Etsy: Black Friday Etsy, Free Shipping Etsy, Cyber Monday Etsy – to find all the best deals offered! And don't forget to shop at Big Cartel, too – they have sales just like the other sites!